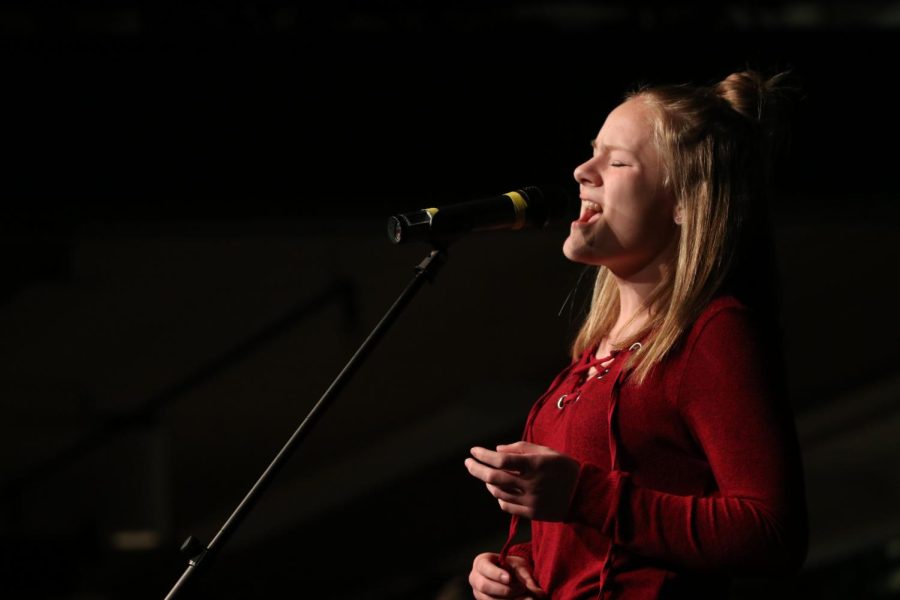 Tuesday Night Rock Band to host Coffee House on November 4th – The Lancer Feed
For the first time in over a year, Lafayette is hosting Coffee House, a variety show to present different performances by student artists. Guitar teacher Traci Bolton is sponsoring the event, which is hosted by Tuesday Night Rock Band.
"The most special thing is that we actually have it. We didn't get to last year. We desperately missed being able to play live last year. Also we have some original songs [that will be performed], which we don't always have, it's a whole new level of creativity, "Bolton said.
Coffee House will take place on Thursday, November 4 at 7 p.m. in the Commons. Admission is $ 5 and will go to the guitar program.
"[The money] helps us buy stuff for our jam and rock bands. When we need amplifiers, cables, new heads for our drums, new microphones for singers or repairs to audio systems, this fund helps us keep jam and rock bands running. Bolton said
In addition to the students who auditioned for Coffee House, the Tuesday Night Rock Band, Monday Jam Band, and Wednesday Jam Band will also perform.
Tuesday Night Rock Band will open and close the event and introduce every artist who performs.
Rachel Vishion, one of three singers for Tuesday Night Rock, said: "[Rehearsals] are always just fun. Bolton throws us right up there and is like "okay, present this act now, go for it". It's not a chore, it's fun. It's nice to be a part of something. I'm very excited because it's something I've been doing since first year, it's almost a tradition at this point. Ms. Bolton always does a great job including everyone and making sure everyone feels welcome. It's a way for the students here to express themselves in their own acoustic way.
In previous years, coffee and snacks have been served, but this year, out of caution and COVID-19 restrictions, these will not be available.
Freshman Blake Jaycox said: "It's gonna be a great experience, there's a bunch of different people performing. Sadly, there won't be a cafe this year, but it will always be worth it.
For Jaycox, this will be his first experience and performance at the Coffee House. While his brother, Logan Jaycox junior, is a guitarist in Tuesday Night Rock Band, Coffee House didn't take place last year, so Blake isn't quite sure what to expect.
In addition to performing in the Monday and Wednesday jam groups, Blake will perform with junior Matthew Duncan with an original song they wrote.
"When Matthew and I did our audition the other day, I still didn't feel 100% comfortable with the song we wrote, but we did it to make it feel good. . Matthew wrote the guitar parts and I wrote the vocal parts and then he will bring his guitar and we'll practice after school sometimes, "Jaycox said.
Bolton looks forward to this year's Coffee House to present Lafayette's many different voices in a relaxed setting.
"There are [about] 20 different numbers that will perform in an acoustic setting, as if you were sitting in a cafe listening to an open mic party. We're going to have a singer with an acoustic guitar, a small group setup, rap, all kinds of different performances. One of the fun things about it is that every performance is a new person and a new sound so you can hear a bunch of little samples from the student body, "she said.