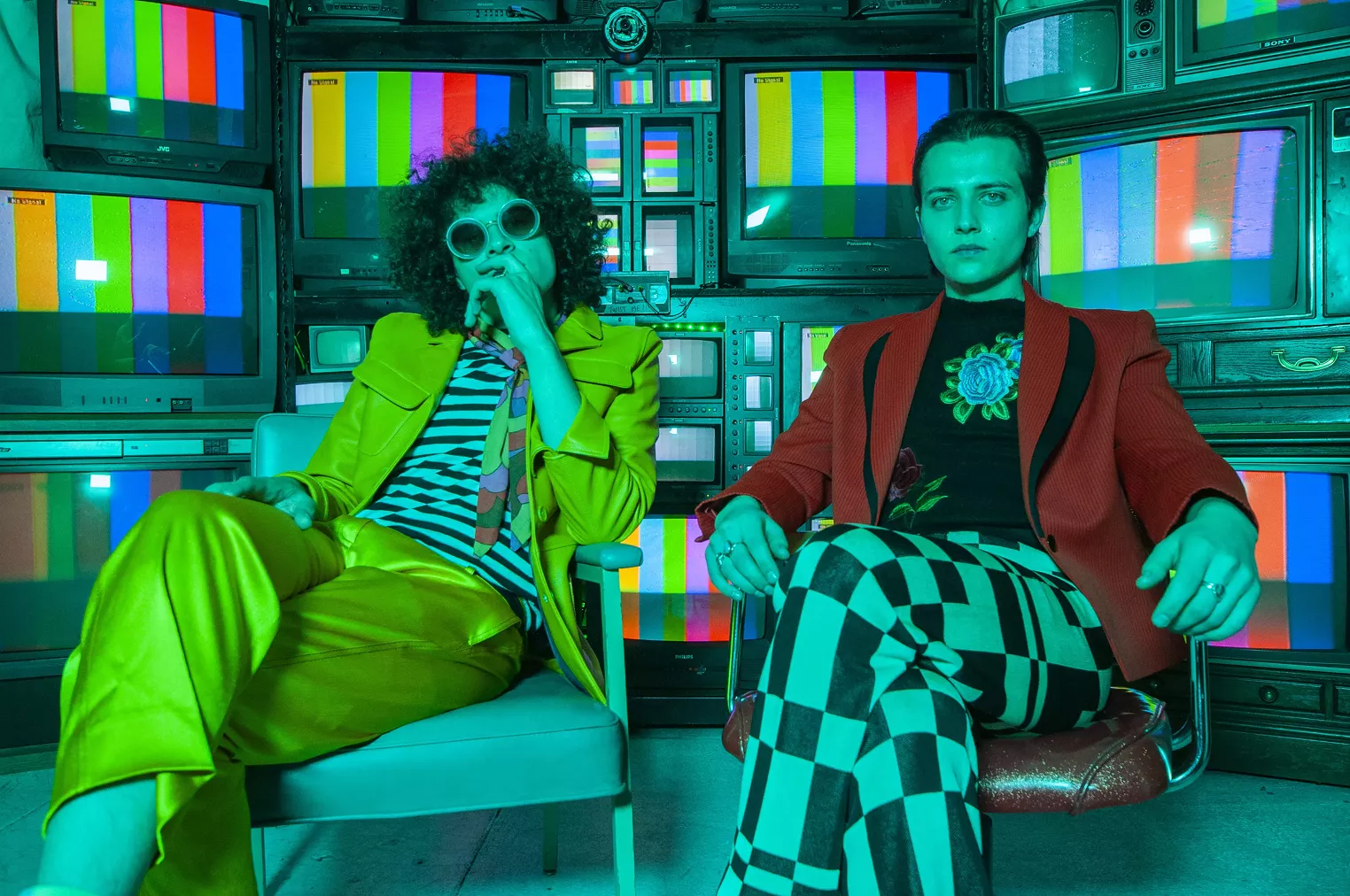 New rock band Moon Walker drops truth to power
Harry Springer and his fellow Colorado-based band The Midnight Club bet on the stakes and moved to Los Angeles last year for what they thought was greener pastures for a rock and roll band. The move was, unfortunately, just before the pandemic hit.
"Our timing was terrible," he says. "We're just waiting for our lease to expire."
With the brakes on the Midnight Club, which couldn't play shows due to the pandemic, Springer began creating songs for sound libraries that provide tracks for movies and TV shows. It was the first time Springer, who plays guitar at the Midnight Club, had stood behind the mic singing his own songs.
"I sold some and everything was fine," he says. "But then I wrote a few songs, and I was like, 'I really don't want to give these away. ""
Springer's latest project, Moon Walker, started out as a way to spend endless time stuck inside, but also to open up another source of income for himself and drummer Sean McCarthy. Because Springer cedes all rights to his music when he sells it to sound libraries, he also needed a way to keep streaming the music he loved the most and wanted to keep playing.
The two-piece makes politically charged 70s-inspired rock music with a sound close to the White Stripes. Lyrically, the songs are confrontational and sarcastic.
"I think that's what I've always been heading towards, at least in my musical journey," he says. "I've always been meant to sound like that and look like that. … It happened very naturally in the context of the most unnatural thing there is.
The group has been wrongly called a White Stripes curator on at least one occasion. Although the members are not conservatives, the songs have roots in the world of Jack White. (Springer says he uses sarcasm in his lyrics, and the lyrics have been misinterpreted by some.)

"I was like, I'm gonna write some Jack White scam songs [for the sound library], "he said." And then at one point it started to get like, well, it's not a Jack White scam song anymore. It's new, and I can't imagine that Nickelodeon wants a song about church taxation.

The group is very inspired by the rock gods of the 70s like Led Zeppelin, David Bowie and especially T-Rex and Marc Bolan, whose mystical lyricism he adores. (He adds that seeing Bolan's hairstyle was refreshing as well, as it gave Springer the justification he needed to avoid haircuts and let his curly locks go wild.)
"The T-Rex is criminally underrated in the United States, particularly in Colorado," says Springer. "When I found them out, I was like, 'Why hasn't anyone ever talked about this band?' And then moving here, they're like a secondarily little appreciated band, but I had never met another T-Rex fan in Colorado. When I discovered them, my whole world blew up.
Springer says he listened to Top 40 as a kid and didn't find his way into '70s rock until he started playing guitar at the age of ten and that his parents bring out their record collections. He immersed himself a lot in classic rock, hard core, alternative, etc … What he liked about all these rock brands was to hear the guitar in the foreground.
"I did not know the difference in time," he says. "I didn't know, at the time, that Guns N 'Roses was not active at the same time as the Beatles. I just loved if I could hear the guitar being the dominant instrument.
Moon Walker recorded a full album, Truth in power, and wrote and directed a series of delightfully surreal music videos to accompany the songs, featuring, among other things, fictitious prescription drugs and a wall of old televisions.
Springer's Los Angeles lease ends in December. He's not sure what he's going to do, but admits he misses Denver, so he's probably on his way home.
"The rooms are difficult to access here," he says of Los Angeles. "I don't like being here, and it's starting to look a bit like 'Hotel California' with no change of weather or something like that."
Truth in power dropped September 24 on all streaming platforms. For more information, visit Moon Walker online.