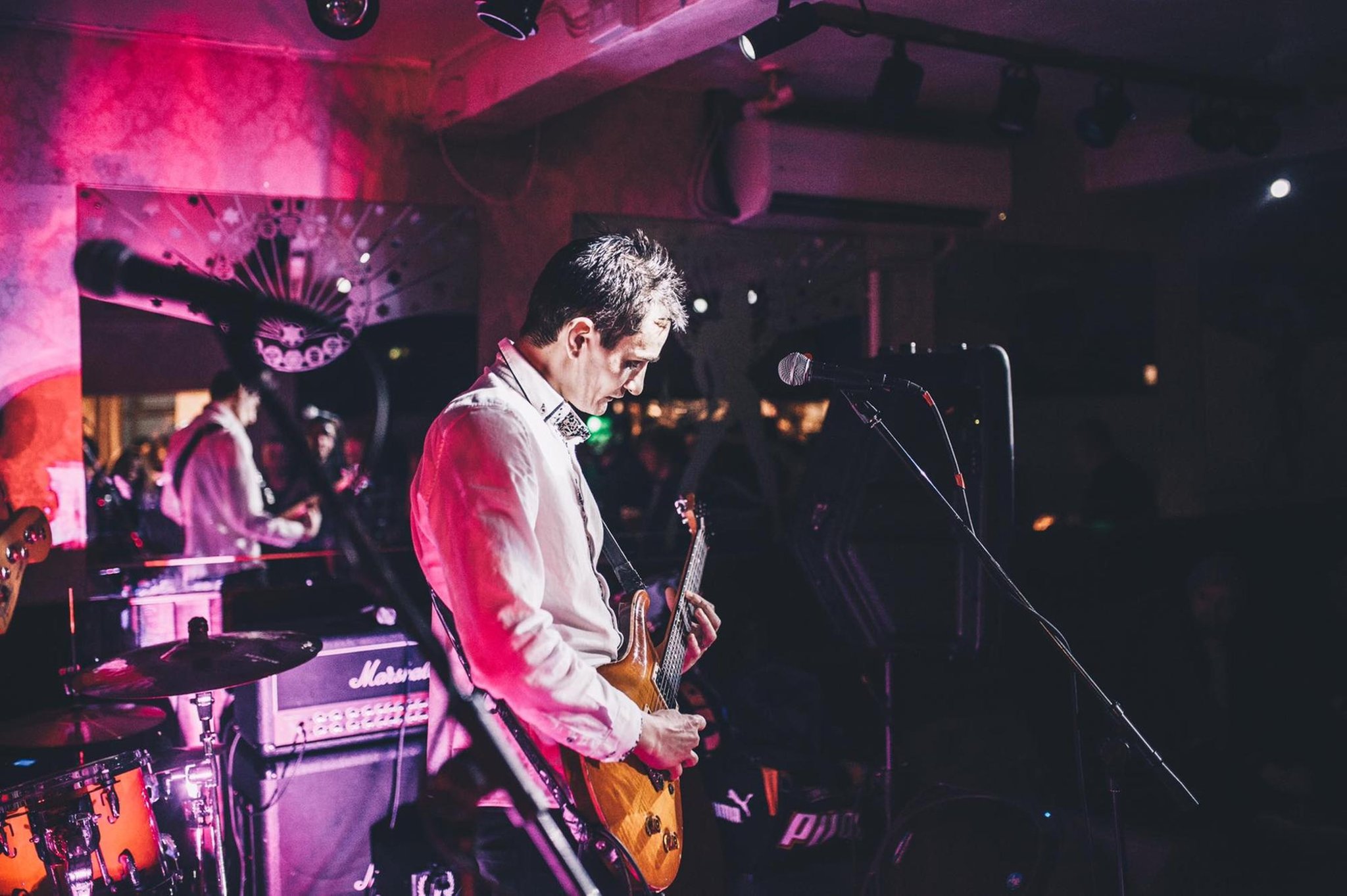 High Peak Charity Launches Free Guitar Lessons at School of Rock to Improve Community Well-Being
Guitar teacher Kenny Robertson will be heading to Zink's headquarters on Market Street, for tasting sessions at 11 a.m. on Monday, December 6 and 1 p.m. on Friday, December 10, ahead of the program's full launch in January.
The counseling and employability charity was born out of High Peak Foodbank and is now embarking on wellness initiatives such as an eco-cafe, bakery groups and a TV channel.
Kenny said, "Music is a great way to bring people together. I know people for whom it is a path of therapy or of mindfulness. I am really happy to get involved in this project with Zink.
Kenny Robertson is a fixture on the local live music circuit.
The program will initially include free guitar lessons for anyone over the age of 16, suitable for both beginners and those with some musical experience.
Following an accepted application to the National Lottery Community Fund and Music for All, the instruments will be provided by Zink.
The idea arose out of research undertaken by students at the University of Sheffield, which each year offers interns to work with the charity.
Zink chief executive Paul Bohan said: 'We asked them to look at wellness support that is not about therapy, medicine or the NHS and also the type of activities that take place in the community centers.
"Health organizations recognize five 'pathways to wellness' which include learning, connecting with others, and being active. Better well-being means better self-perception and therefore better employability.
He added, "Music was one of them and we wanted something that wasn't already happening in High Peak. There are already choirs, orchestras and bands so we went with the School of Rock. Kenny was eager to get involved and we can't wait to launch him in January.
"We hope the school will grow and become a regular feature in Zink and other places in High Peak."
For more information, contact Zink's Wellness Coordinator, Liz Blundell, on 07956 709268 or by email. [email protected]
"In these confusing and disturbing times, local journalism is more vital than ever. Thank you to everyone who helps us ask the questions that matter when subscribing or buying a newspaper. We are all fighting together.– Louise Cooper, editor.