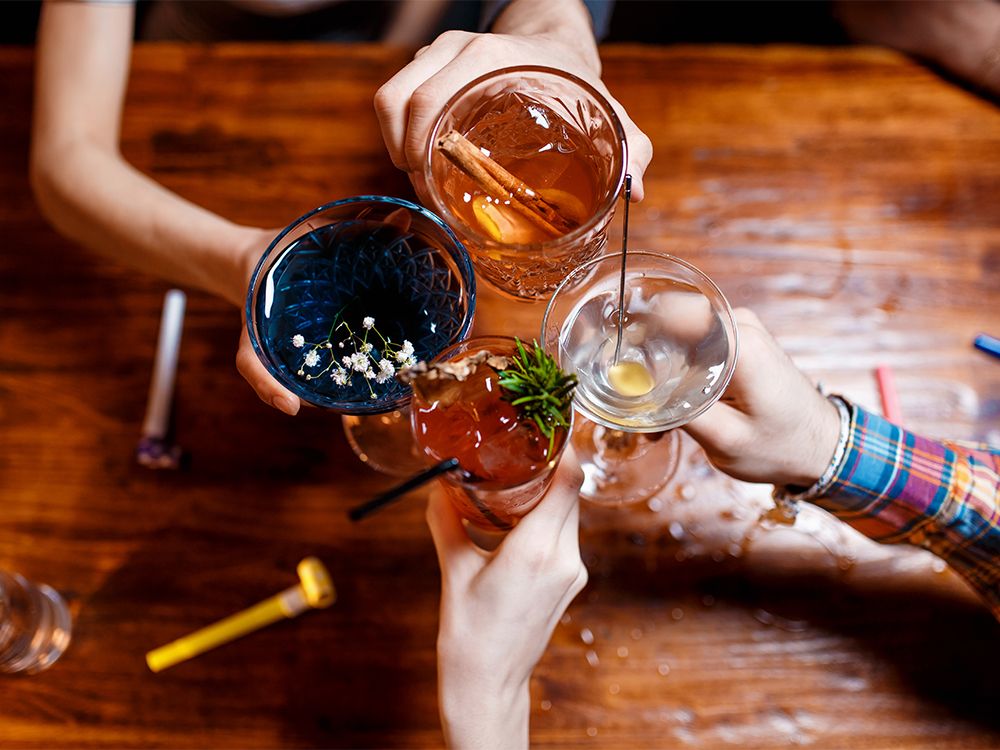 'Fizzfest' sampling festival for Start.ca rocks the park at Harris Park
The music will give way to fizz for a night at one of London's biggest music festivals.
Reviews and recommendations are unbiased and products are independently selected. Postmedia may earn an affiliate commission on purchases made through links on this page.
Content of the article
The music will give way to the sparkling for one night at one of London's biggest music festivals.
Content of the article
The five-night Start.ca Rocks the Park will host the city's first-ever FizzFest at Harris Park on July 16 with people able to visit dozens of stands tasting pre-mixed cocktails, seltzers, ciders, wines and beers.
And it could become a summer staple in the city.
Fizzfest will kick off at 1 p.m. and run until 8 p.m. with the crowd entertained by a number of artists, including singer-songwriters Rêve (Briannah Donolo) and Alyssa Reid, singer and multi-instrumentalist Kiesza, and Juno-nominated singer-songwriter Virginia to Vegas (Derik John Baker) who will perform two sets.
London DJ Alpha will also entertain the crowd.
"The fastest growing festivals in North America are tasting festivals, whether it's food or drink," said promoter Brad Jones, president of Jones Entertainment Group.
"Music is really secondary, even though we have four incredible artists. It's about being outside, being with friends, tasting different drinks and listening to good music. The hope is that we will drive everyone downtown after 8 p.m. and people will have a lot of fun. If well received, it will be its own weekend next year.
Content of the article
Jones won city council approval for a fifth night at the park for the festival after scheduling shows on Wednesday, Thursday, Friday and Sunday. The Board approved the extra night, although Jones has yet to announce his plans.
Jones said capacity will be limited to a crowd of 6,000 and he anticipates a crowd under 40. Tickets are $50 each (including taxes and fees), which will give visitors a free drink and access to dozens of businesses at booths throughout the park selling samples.
Rock the Park's 2022 lineup includes Alanis Morissette, Garbage, the Beaches and Crash Test Dummies July 13; all-Canadian programming on July 14 with Glorious Sons, July Talk, Big Wreck, the Trews and Connor Gains; a retro party on July 15 with TLC, Nelly, Aqua, Jenny Berggren of Ace of Base, 2 Live Crew and Arrested Development; and, country music star Dierks Bentley, along with fellow Grammy nominee Ashley McBryde, Canadian duo the Reklaws and American Breland on July 17.
---
IF YOU ARE GOING TO
What: Start.ca Rocks the Park Fizzfest, a tasting festival of premixed alcoholic beverages such as seltzers, ciders, premixed cocktails, wine and beer
When: July 16
Where: Harris Park
Tickets: $50 general, $70 VIP (taxes and fees included) available online at rockthepark.ca, at the Centennial Hall box office, 550 Wellington Street, or by calling 510-672-1967