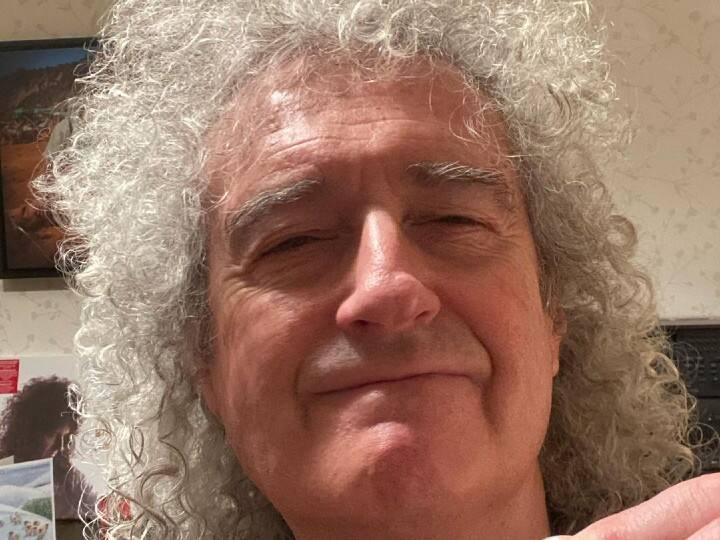 Brian May, lead guitarist of rock band 'Queen' tests positive for Covid-19
New Delhi: Brian May, the guitarist of rock band Queen, has tested positive for Covid-19. Sharing the news on his official Instagram account, the artist asked his fans to take more care of them.
Brian posted a photo of his test result and wrote, "Yes. The shocking day has finally arrived for me. The dreaded double red line. . And I will tell the story. PLEASE be very careful, good people. This thing is incredibly transferable. You really don't want this to ruin YOUR Christmas. With love-Bri "
Check out the post here:
Brian's friends and fans wished the rockstar a speedy recovery.
In another post, Brian provided an update on his health by posting a photo of himself and his test result. The guitarist ace wrote: "Day 7- and it looks to me like the positive Covid red line is weaker today. So I feel like my immune system, with the huge help of three Pfizer jabs , is now winning the battle against the invader. So do NOT be afraid – there is life after Covid! But be careful, you do NOT want it, and neither do your family. Thank you for all your good messages – despite my pleas for no sympathy! Much appreciated. And yes, I promised to tell you the story! Bri "
Here is the post:
The artist then posted videos playing the guitar, as part of his promised story. He thanked his wife Anita for looking after him and "keeping him together." He also thanked his fans and wished them a healthy and peaceful Christmas.
The news comes as the number of Covid cases continues to rise. The new variant of the virus, Omicron, continues to take the number of daily cases to a new pandemic record.
As of Thursday, more than 88,376 cases of Covid have been confirmed in the UK, with more than 11,000 cases of Omicron identified.
Yet without official government guidelines calling for businesses to shut down, live-action cinemas and theaters remain open and, as was the case during much of the pandemic, film and TV production also continues to grow. follow Covid security protocols.
Brian May co-founded Queen with singer Freddie Mercury and drummer Roger Taylor, and helped write some of their most hymnal songs, including "We will rock you".
'Hammer to Fall', 'Who Wants to Live Forever' and 'I Want It All'.
With inputs from IANS.
READ ALSO: Taylor Swift Theme Party Turns Into COVID-19 Superspreader As 100 Attendees Turn Positive
Follow this space for more updates !!!